Herrin, Illinois is located in Williamson.County, IL. Nearby cities and towns includeis Marion, Johnston City,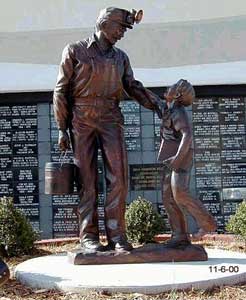 Csrtervillr. The population was 12,501 at the 2010 census. It is home to Country Music star David Lee Murphy, the hometown of baseball's Cleveland shortstop Ray Chapman, and the hometown of San Diego State

University men's basketball coach Steve Fisher, as well as Medal of Honor recipient Joseph William Ozbourn.
The city is part of the Marion-Herrin Micropolitan Area and is a part of the Carbondale-Marion-Herrin, Illinois Combined Statistical Area with 123,272 residents, the sixth most populous Combined statistical area in Illinois. The city is also part of the Metro Lakeland arHerrin hosts the annual Herrinfesta Italiana, a Memorial Day weekend celebration of the town's Italian heritage. The five-day event often draws over 60,000 people for live music, authentic Italian food, a carnival, Bocce Ball tournament, and "Bigga Nose" and pasta-eating contests, as well as many other activities. Past artists and bands include Survivor (band), Dixie Chicks, Night Ranger, Josh Gracin, Blake Shelton, Blue Öyster Cult, and Collective Souea.
Search homes for Sale in Herrin
Received Free Sold Data For Herrin
The median household income in Herrin is $35,274. 58% of residents are married and families with children reside in 30% of Herrin households. Half the population of Herrin commutes 16 minutes or more to work, with 81% of residents holding white collar jobs and 19% residents holding blue collar jobs.
The median age of homes in Herrin, IL is 45 years, with 63% of those homes owned, 28% rented and 8% not occupied. In the previous year, 205 Herrin properties were sold. The median sale price of a home in Herrin in the previous year was $74,750.